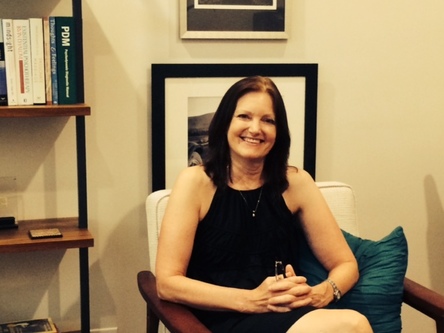 I am not what happened to me. I am what I choose to become.
~ Carl Gustav Jung

Welcome
Deciding to seek out therapeutic help can take great courage, and it is a decision many of us tend to put off, hoping that problems will resolve on their own. You want to find a therapist you feel comfortable talking to, who is open to who you are and how you perceive your issues, and who is willing to work collaboratively with you to find the best strategy to help you overcome them.

It is my goal to provide therapy that gives both immediate and long-term relief, assists you in understanding the sources of your difficulties, and empowers you by helping you develop tools to cope with future life challenges. Psychotherapy can help you, not only manage your life and relationships better, but also gain heightened self-knowledge and insight, and experience personal growth that will allow you to live more fully, authentically, and creatively.

I believe that one of the most important aspects of successful therapy is the relationship that develops between therapist and client. Because of the time and effort required for a positive therapeutic outcome, it is critically important to find a therapist with whom you feel a good connection early on. In my practice, I strive to establish a safe and trusting rapport with clients as the basis for therapeutic growth and healing.

I work from the perspective that you are ultimately the expert, not only of the nature of your problems, but also on finding the key to their resolution. My job as we work together is to help you find the best way to bring about change in your life, by providing a safe and engaging environment for you to discuss your issues and concerns, and by working with you in a way that is responsive to you as a unique and resourceful individual.

Practice locations:
Burbank: 4405 Riverside Drive, Suite 209, Burbank, CA, 91505
Silverlake: 2820 Glendale Blvd., Suite 2, Silverlake, CA 90039